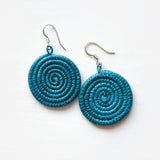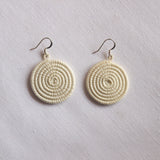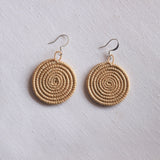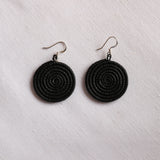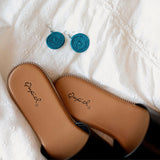 Woven Disc Earrings - Small
Fulfilled by our friends at Azizi Life
Disc earrings are hand-woven from natural sisal fibers.
One pair of earrings takes about two hours to weave.
Our woven earrings are very lightweight!
Available in natural white, tea, black, blush, ice blue, and celestial blue.
We use only hypoallergenic earring hooks.

This item only ships within the United States.
Read the Reviews
See what others are saying about this item