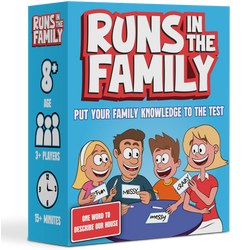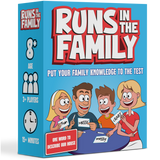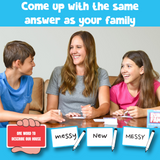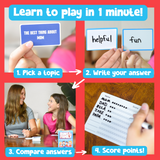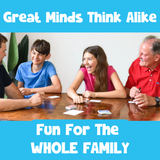 Runs In The Family
Fulfilled by our friends at Off Topic Store

Great Minds Think Alike: Test your family knowledge in a lighthearted competition. Earn points each time your answer matches another player's. How well do you know your family?!
Simple Rules, Easy Gameplay: Get the fam together for a fun board game night- perfect for ages 8 and up. Just draw a topic card and score points by syncing with your family! The perfect board game for family night– bond over what 'Runs in the Family'.
Ditch the Screens: Soon to be your new go-to for family game night, Runs in the Family brings everyone together for some screen-free fun. Learn more about your family & laugh over old stories.

Make Memories: Bond over priceless memories while also making new ones. The ideal family board game for adults, kids, and everyone in between.
Perfect Gift: Travel-sized and lightweight, Runs in the Family is great as a gift and even better on-the-go. Over 200 topics and quick 15-minute gameplay make it must-have game for adults and family.
This item only ships within the United States.
Read the Reviews
See what others are saying about this item