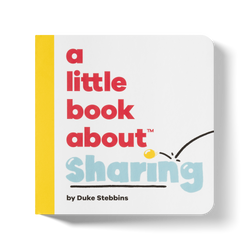 A Little Book About Sharing
Fulfilled by our friends at A Kids Co.
Quick Take
Learn about the gift of sharing.

For Ages 0-4
What's Inside
Sharing can be hard because it feels like we're losing something. But actually, when we share, we gain more than we could ever imagine!
 
This item only ships within the United States.
Read the Reviews
See what others are saying about this item