ELLEN'S SUMMER BOX IS HERE!
- Get 10 socially conscious products handpicked by ellen worth over $200+ for as little as $49.49!
- Delivered right to your door.
- Cancel anytime…but we promise, you won't want to.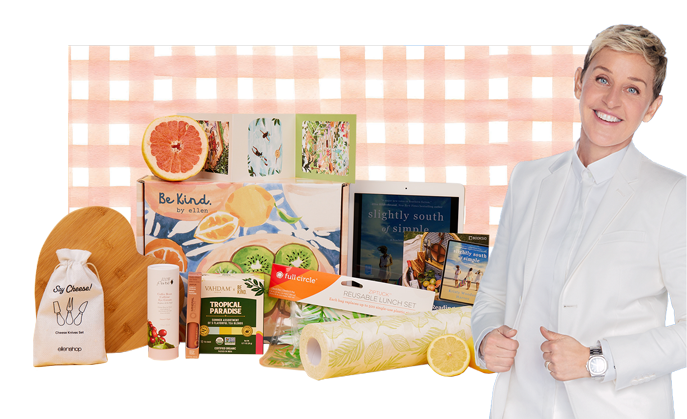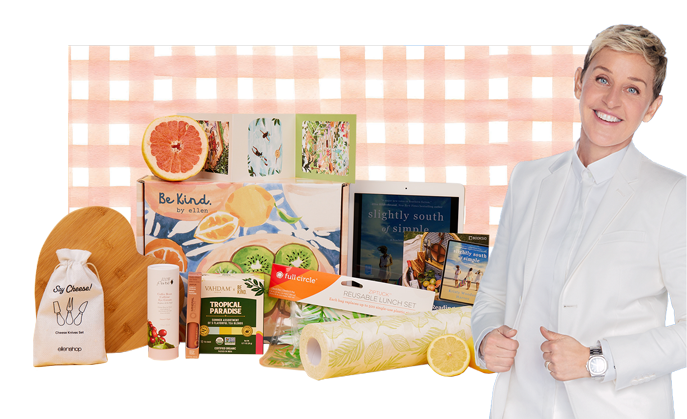 Plans that work for everyone
Per Box


Prepay for 4 boxes and save $22.
You will be billed $197.96 Annually.
Billed Quarterly


Pay Per Box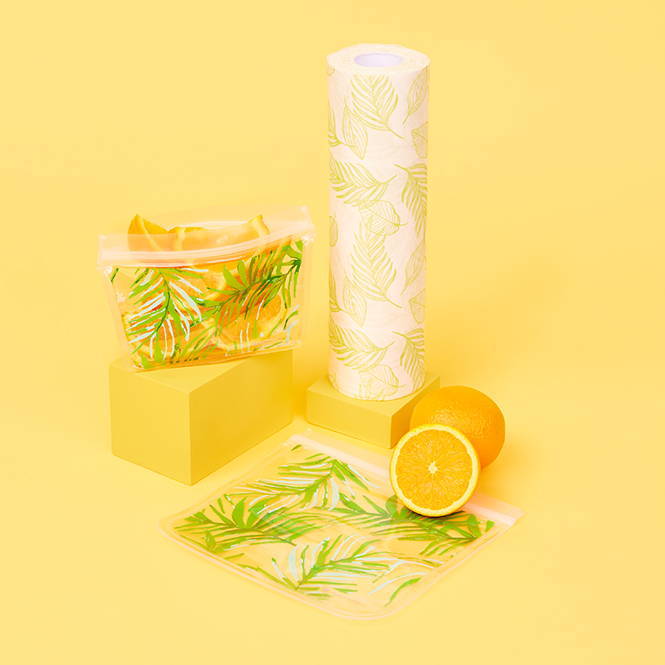 Ziptuck Lunch Bag Set
Tough Sheet - Reusable Plant Towels

Full Circle Home is focused on creating safe and sustainable home care products that are both functional and responsible — they've even committed to using only recycled plastics within their products by 2025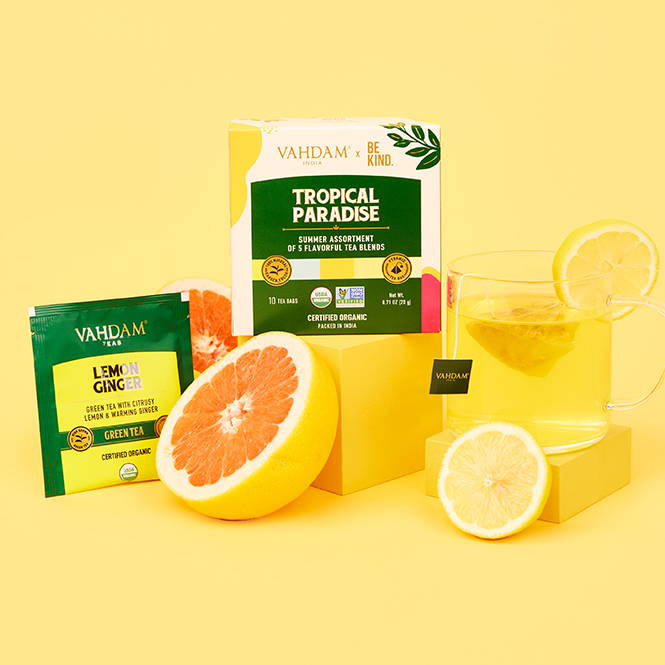 Tropical Paradise Summer Tea Assortment
Vahdam Teas are handpicked in India, climate and plastic-neutral, and packaged to preserve its peak freshness.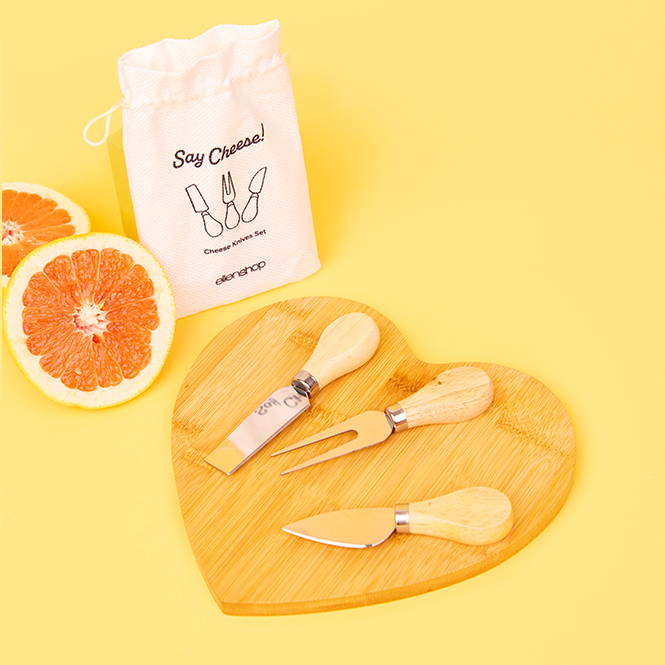 Heart Cheese Board & Cheese Knives Set
We heart this set, and we know you will too! You know it, you love it, there are a million ways to use it, and it's best when shared with a loved one — cheese. Gather your friends, loved ones, or let's be real — yourself, and enjoy this Heart Cheese Board and Cheese Knives Set as it's meant to be.

"Slightly South of Simple" By Kristy Woodson Harvey - E-Book or Audio Book
Woman-owned and charity driven, Booksio isn't your average online bookstore. They donate 10% of all profits each month to charity, and customers can direct 10% of their purchases to a charity of their choice.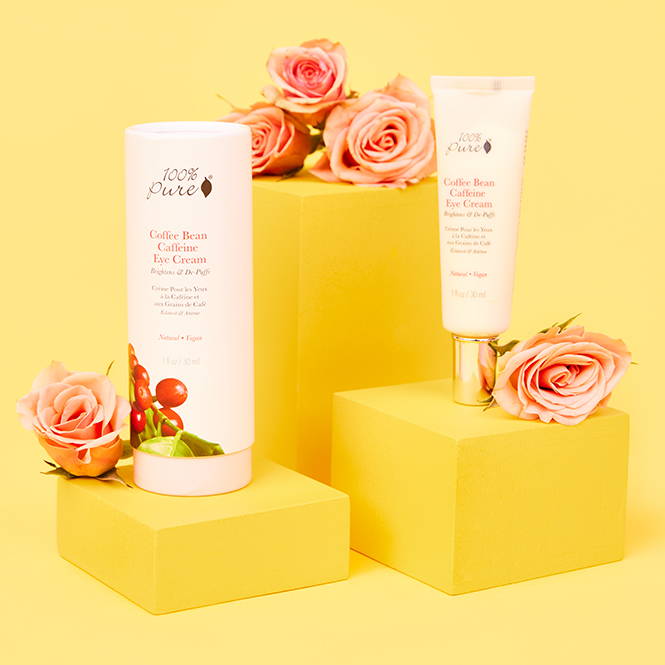 Coffee Bean Caffeine Eye Cream
100% PURE's products, include skincare staples, naturally pigmented makeup, and hair and body must-haves, that are 100% cruelty-free and contain no heavy metal dyes or harsh or toxic ingredients.
Hydro Shine Lip Gloss Bundle (2 Colors)
Mineral Fusion's Hydro-Shine glosses are hypoallergenic, vegan, cruelty-free, gluten-free, and contain no harsh ingredients, artificial fragrances, or parabens: it's a shine you can feel good about.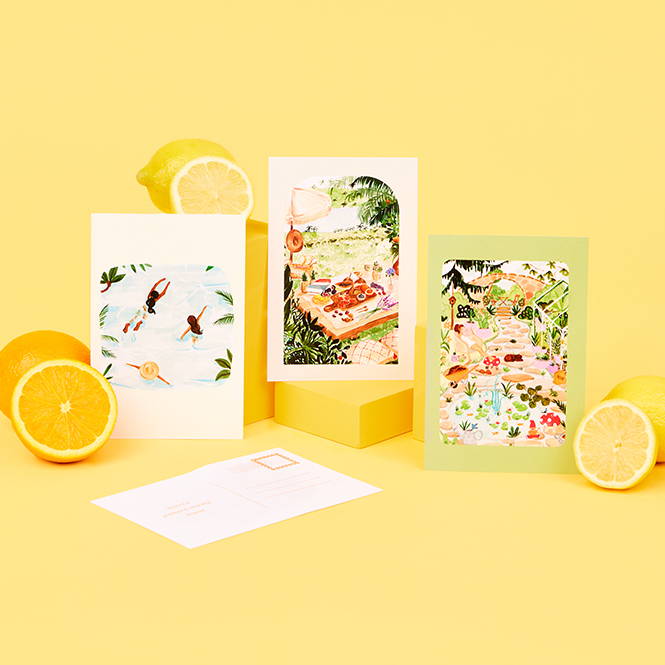 These beautiful cards, created by our incredibly talented summer box artist Sabina Fenn, can also be used by their recipients as wall art with a simple frame.

Ellen hand picks products she loves that are cruelty free, sustainably sourced, and ethically made.
We believe in leaving the world better than how we found it. Every season, we introduce you to brands who do good and give back to their community.

You will receive a new box featuring brands who are changing the world. When you use these products, you'll be reminded of the impact you've made.