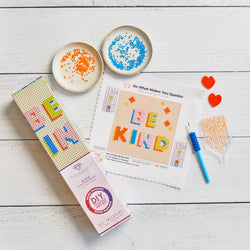 BE KIND. Diamond Art Club Painting Kit
This is a woman-founded company that supports artists around the world like Ukrainians displaced by global conflict. Diamond Art Club also ethically sources their artwork from a variety of artists and takes care to properly license every design!
This item is Final Sale.
Read the Reviews
See what others are saying about this item