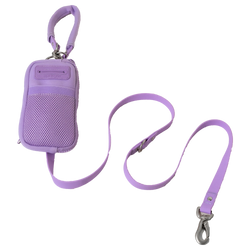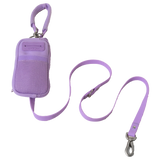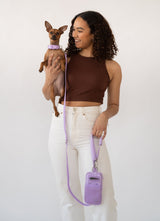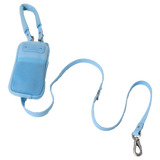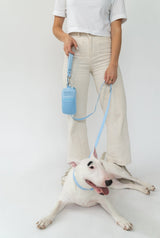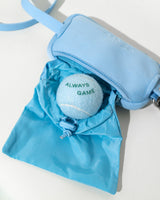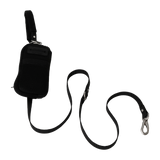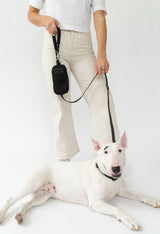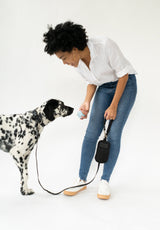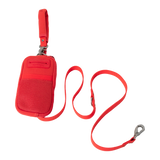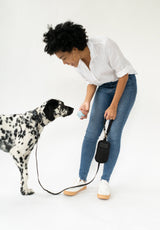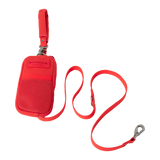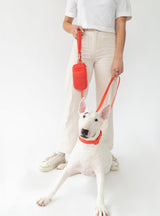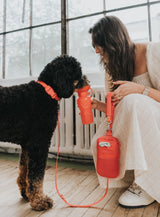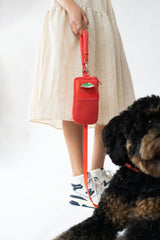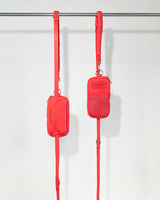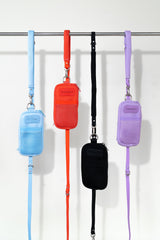 Walk Bag + Leash by Springer
Fulfilled by our friends at Springer
Introducing the all-in-one Walk Bag & Dog Leash— the ultimate solution for pup parents who want to keep all their essentials in one place while on the go. Made with a comfortable neoprene handle and innovative design, the bag provides a secure spot within easy reach for all your valuables, plus a leash to keep your pup by your side.
You can store your phone, cards, and keys, along with all of your pup's essentials, such as a built-in poop bag dispenser and a mesh treat pocket for easy training! We even added a secret fold-out bag to store your pup's dirty tennis ball, making it easy to keep things clean and mess-free on the way back from the park.


This item only ships within the United States.
Read the Reviews
See what others are saying about this item