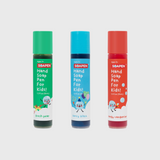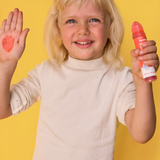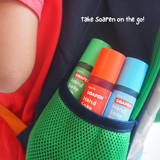 Hand Soap Pen for Kids (3 Pack) by SoaPen
Fulfilled by our friends at SoaPen

1.1 fl oz / 33 mL per pen
Get your kids to wash their hands with our colorful (and stain-free) soap for kids. With SoaPen, kids draw all over their hands and in removing traces of the drawing they wash their hands properly and for the right amount of time. The best part? The kids enjoy hand washing and you can check if they actually washed their hands by looking for leftover marks! 
Free of SLS, parabens, phthalates, EDTA, or animal by products.
This item only ships within the United States.
Read the Reviews
See what others are saying about this item